Bitcoin and the aggregated crypto markets have incurred a significant amount of upwards momentum over the past few days that has allowed BTC to put a significant amount of distance between its current price and its recent lows of $9,100.
Now, one Bitcoin advocate is claiming that there is a high possibility that the crypto runs as high as $15,000 in the next week or so, and the crypto's technical formations may support this possibility.
Bitcoin Runs Towards $11,000 as Buying Pressure Builds
At the time of writing, Bitcoin is trading up over 1% at its current price of $10,945, which is up significantly from its daily lows of $10,600, which were set yesterday after a short period of choppy trading.
Importantly, this upwards momentum has sent BTC up to a key resistance level of $11,000, which was the price at which the cryptocurrency faced a swift rejection at a couple weeks ago.
Currently it remains unclear as to whether or not this price level will once again be a strong region of resistance, but any significant rejection here may invalidate the bullishness BTC has been incurring as of late, and send it reeling lower.
Despite this, Max Keiser, an incredibly popular figure within the cryptocurrency industry, explained in a recent tweet that he believes that low-confidence in centralized institutions could push BTC towards $15,000 in the very near future.
Quote:

"I'm sensing #Bitcoin will cross $15,000 this week. Confidence in central governments, central banks, and centralized, fiat money is at a multi-decade low," he explained.
upwa
Technical Analysis May Support Keiser's Theory
Although a surge from below $11,000 to over $15,000 seems somewhat farfetched, it may actually be quite plausible while considering the bullish technical formations BTC has been incurring.
Josh Olszewicz, a popular cryptocurrency analyst on Twitter, explained in a recent tweet that a follow through on some bullish technical signals could lead Bitcoin as high as $18,500 in the near-future.
Quote:

"4h $BTC: e2e nearly complete now, had a few things to support prob of success: – bullish tk cross – confluence w/pattern formation (A&E) – past few convincing 4h kumo breakouts since april have been 40%-70% moves moves, would be 15-18.5 in this case," he explained in a recent tweet.
rds sur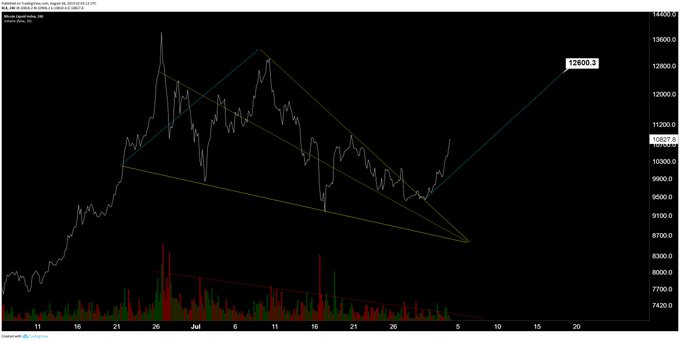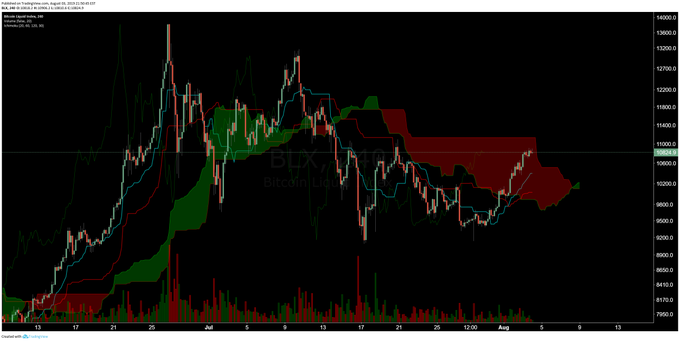 As the week wraps up, it is highly probable that analysts and investors alike will soon gain greater insight into whether or not Bitcoin is ready to begin a fresh upwards surge.

ge.
https://cryptoyeah.info/max-keiser-claim...port-this/