If you're a serious trader, you're probably enjoying the bull run we've been experiencing so far this year. You may even consider adding more coins to your investment portfolio. Chances are you may have heard of lesser known low market cap coins (aka – micro cap coins) which have generated over 100% gains overnight and may be considering investing into one or two of these coins in the foreseeable future.
There's no doubt that these

micro cap coins

have been known to generate massive profits, within a relatively short amount of time, for those who trade them wisely. However, you may not be aware of the flip side to these coins. There are countless stories of traders

[b]who didn't do their due diligence

[/b] and lost a good portion of their capital after investing in a shitcoin.
This may leave you with a dilemma; where you're considering which micro cap coin is likely to achieve this "so-called" exponential growth and which ones will fade off into the crypto abyss after the hype has faded.
When looking into a solid micro cap coin investment, your first step should be to study the use cases of the cryptocurrency as in most cases, shitcoins have no real world applications.
Also, only invest in cryptocurrencies that either have a product in development as there are many companies out there making empty promises with no product to show for it.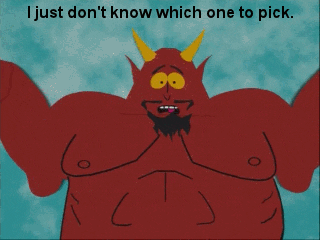 Before investing in a micro cap coin, realize that you can only typically invest in small amounts of capital as opposed to the larger market cap coins (~$200 – $3000). Generally speaking, investing several thousands of dollars into a micro cap coin will prohibit you from exiting the trade when needed, due to its low liquidity. Remember, you always have to have enough buyers and sellers trading a coin to get in and out of a position
Also ensure that the coin's average

[b]24-hour trading volume is above 4 BTC

[/b]. You want to

[b]make sure that you don't deposit more than 3% of the average 24 hour trading volume

[/b]. This will ensure that you can get in and out of the trade whenever you so desire.
Moving on…
After extensive research, I've uncovered some of the best micro cap coins to invest in for 2019. Take a look at the recommendations below and as always,

[b]do your own due diligence.

[/b]
[i]Disclaimer: This is not financial advice. Do your own research before investing in any coin.

[/i]
Criteria for Choosing Coins
This list includes both new and established micro cap points with a market cap of below $50 million. The coins that have real world applications and an active development team in either an existing or upcoming industry were given the upmost consideration.
All coins in the list also have strong social media engagement and regular

Github

updates.
[b]Our Top Micro Cap Coins of 2019

[/b]
Polymath (POLY)
Polymath is a security token platform where anyone can create and issue digital securities.  It's like Ethereum, but instead of being a platform for launching utility tokens, it enables security offerings.
Polymath is also a

[b]decentralized exchange

[/b]

[b] protocol

[/b] where investors can buy and sell digital securities.
Why you should keep an eye on Polymath?
Currently, there is no standard for security tokens, and this has made them very difficult to issue. Digital securities are subject to many government regulations which have been a major obstacle to both existing and upcoming securities looking to move over to blockchain.
Polymath has solved this problem using their ST-20 security standard. Like the Ethereum's ERC-20 standard, which promoted a boom in utility tokens, the Polymath ST-20 protocol will be the platform to promote increased use of security tokens.
Currently, over 120 digital securities have been launched through the Polymath ST-20 platform.
The biggest drawback of digital securities is the lack of liquidity due to crypto exchanges refusing to list them. Polymath has solved this problem by partnering with several trading platforms. These partnerships give Polymath a competitive advantage over other security tokens as users can easily convert their Polymath tokens to fiat.
The strategic partnerships, as well as future adoption of the ST-20 protocol as an industry standard, will undoubtedly result in increased interest in POLY.
Team: The Polymath team is made up of 26 individuals with a wide range of professionals including developers, marketers, and business developers.
Github Updates: Very active development page with monthly updates.
Kyber Network (KNC)
How often do you wish that it was possible to use one token to pay for goods and services across several different platforms? In most cases,

[b]platforms only accept their native token for payments

[/b], meaning you have to buy and own several tokens in order to use different DApps. As you can imagine, this can be a bit of a daunting task in order to keep up with all these various tokens from a multitude of different platforms.
Kyber Network

is solving this challenge through an on-chain liquidity platform that allows seamless decentralized token swaps. This makes it possible to trade and use any coin anywhere. Users can simply

buy and sell their respective coins

through decentralized exchanges in one transaction.
Why Invest in Kyber Network?
Kyber is built for speed and convenience. The Kyber network will transform the e-commerce industry by making it easy for users to pay for goods and services using any Kyber supported ERC-20 token and for merchants to receive payment in their chosen token.
Kyber is also the first exchange to use a permission-less order book reserve, which promotes faster transactions since there is no need to wait for a response from the reserve operator.
Kyber's innovative approach to liquidity and its applications in e-commerce will undoubtedly build KNC's value, making it a very profitable investment in the near future.
Team: Kyber has a team of rock star developers who have experience in creating smart contract platforms.
Github Updates: The Kyber Github development page is updated on a monthly basis.
QuarkChain (QKC)
Launched in 2018,

QuarkChain

is moving blockchain to the next generation by solving the low capacity and scalability problems that face current decentralized networks.
The demand for blockchain technology has increased in recent years as more use cases emerge. However, even major decentralized networks have not been able to

[b]securely implement

[/b] the high number of transactions that most centralized systems handle. Quarkchain is looking to solve this problem with a network that can support up to 100,000 transactions per second.
Why You Should Keep an Eye on Quarkchain?
The Quarkchain network is highly scalable, a feature lacking in many blockchain projects. The platform is capable of handling thousands of transactions without an expensive supernode. Quarkchain utilizes clusters of cheap nodes to ensure the system remains decentralized while being able to handle a higher number of transactions at extremely low costs
With the ability to be highly scalable, Quarkchain will easily discover applications in the IoT sector.
These features, as well as the recent launch of the QuarkChain Mainnet Singularity V1.0, make the network one of the best blockchains in the market; therefore, a worthy investment.
Team: The Quarkchain team is composed of a diverse team of engineers, professors from top universities, business developers and marketing experts. The company's CEO, Qi Zhou is a former Google and Facebook employee and is an expert in large scale distribution and high performance systems.
Github Updates: Quarkchain has an active team of developers who regularly post development updates.
Metadium (META)
Founded in 2018,

Metadium

is a self-sovereign identity ecosystem built on blockchain. It's a platform where users can directly create, manage, store, and control their personal data.
Digital identity is one of the most applicable use cases for blockchain technology. With multinational companies facing serious data privacy and data security issues, the need for a self-sovereign identity model has never been more pronounced
Why You Should Keep an Eye on Metadium
One of Metadium's most innovative products is the META ID technology, which allows users to have control "over how, when and where their data is shared." This technology has caught the attention of various institutional investors, who've invested their money to support the company's development efforts.
The Metadium identity service is also set to be launched in the form of a mobile application later during the year. This release is likely to promote increased adoption of the META coin, which may result in an exponential increase in value.
As more companies look for a secure identity and data management system, an investment in Metadium could pay off in exponential profits in the future.
Groestlcoin (GRS)
Launched in 2014, [b]

Groestlcoin

is one of those well kept secrets in the cryptocurrency market.[/b] It is a digital peer-to-peer privacy oriented payment system with almost ZERO transactional fees.
The coin differs from other transactional cryptocurrencies due to its lightning network speed, low fees, and full anonymity which comes with its private wallet (Samourai).
Why Invest in Groestlcoin?
The world of blockchain is constantly evolving. Coins that can keep up with these trends are the ones that survive. Groestlcoin is one of these coins. The Groestlcoin development team releases updates every three months, making it one of the most advanced coins on the market.
Groestlcoin has also had several significant "firsts" including being the first coin to implement SEGWIT in 2017. It was also the first cryptocurrency to perform a lightning network transaction, which has given users the ability to make instant payments at lower costs.
Furthermore, Groestlcoin has some of the lowest transaction fees in the crypto space. Sending 10000 GRS (approximately 0.5 BTC) costs between $0.00007 – $0.0003.
Consistent development updates, superfast transactions, and the almost zero transaction fees are some of the reasons this micro cap coin is likely to experience exponential growth in 2019 and beyond.
Team: The Groestlcoin development team has been highly active for quite some time, and releases updates every three months.
Cortex (CTXC)
Cortex is an autonomous artificial intelligence system built on the Cortex public blockchain. AI algorithms are built into the network, meaning that anyone can use the platform to add AI to smart contracts. Users can also use the Cortex public blockchain to post tasks and submit AI DApps.
By combining blockchain and AI, Cortex is helping to expand the potential for smart contracts and their associated projects. AI-powered smart contracts will be able to respond to external signals and evolve with little to no human intervention, meaning that organizations can save on high cost computation resources.
Why You Should Keep an Eye on Cortex?
If you're a techy like me, you know that AI is the future. Although there are other projects focusing on AI and blockchain, Cortex caught my eye because of its ability to allow machine learning researchers to upload well trained data models to the public blockchain. In doing so, Cortex is looking to create a collaborative ecosystem for AI and blockchain development, and in the process develop its own Artificial Generated Intelligence (AGI)
This project will find uses in the enhanced data privacy sector, simulations, financial services, and information science industries, making it a worthy long-term investment.
Team & Advisors: Large team of developers with rockstar advisors.
Github Update: Very active Github page with daily updates.
Cred (LBA)
Cred
is a decentralized lending platform that is providing crypto to fiat and crypto to crypto loans. Users can borrow BTC, ETH, USD, Euros, and other fiat currencies and use their crypto assets as collateral.
Cred is also a passive earning platform for crypto holders. Users lend their digital assets or fiat to Cred and earn interest after every three months.
Why Invest in Cred?
Blockchain lending is giving banks a run for their money. With over a third of the world's population being unbanked, crypto-asset lending platforms have become an emerging market valued at over $30 billion. Platforms such as Cred are quickly gaining popularity in both developed and under-developed countries
Although there are many p2p lending platforms, Cred has several unique features that make it a promising investment. The development team is comprised of former PayPal employees with tons of experience in the financial industry. Cred has also partnered with different companies, including identity validators and exchanges, to streamline its services.
Cred also has the smallest market cap among its competitors which make its price swings much more appealing to swing traders.
These abnormalities are what give Cred the potential for exponential growth in the near future.
Team: The Cred team is composed of former PayPal employees.
Github Update: Very active Github page.
Conclusion
All micro cap coins mentioned above have the potential for global adoption. They all have real world uses in emerging and existing industries. They are priced relatively low, so you don't have to invest a ton of money to enjoy massive profits when the bars turn green. Ensure you buy early and only during massive dips to avoid buying during the FOMO rallies.
Also understand that these are not the only micro cap coins with moonshot promises. Feel free to look around and if a coin interests you invest….. but only after doing your own due diligence.
If you have any other micro cap coins that you like to add to the list, please comment below as I'd love to hear about them.
[b]Are you looking for an easy way to exponentially grow your crypto accounts by learning how to swing trade  micro cap coins (beginner friendly)?

[/b]
[b]We not only show you how to trade these lucrative coins, but most importantly…hand select the most valuable coins for you to trade which offer the most profit potential.

[/b]
[b]Check us out at

CryptoAccountBuilders.com

[/b]